Smart Rolling

Traditional vacuum cleaners running negative pressure suction.
Therefore, dust can easily fly into the air during use,
causing sneezing or allergic reactions.
Synchronous Self-cleaning
The roller brush removes dirt on the sponge from the opposite direction
while cleaning the sponge.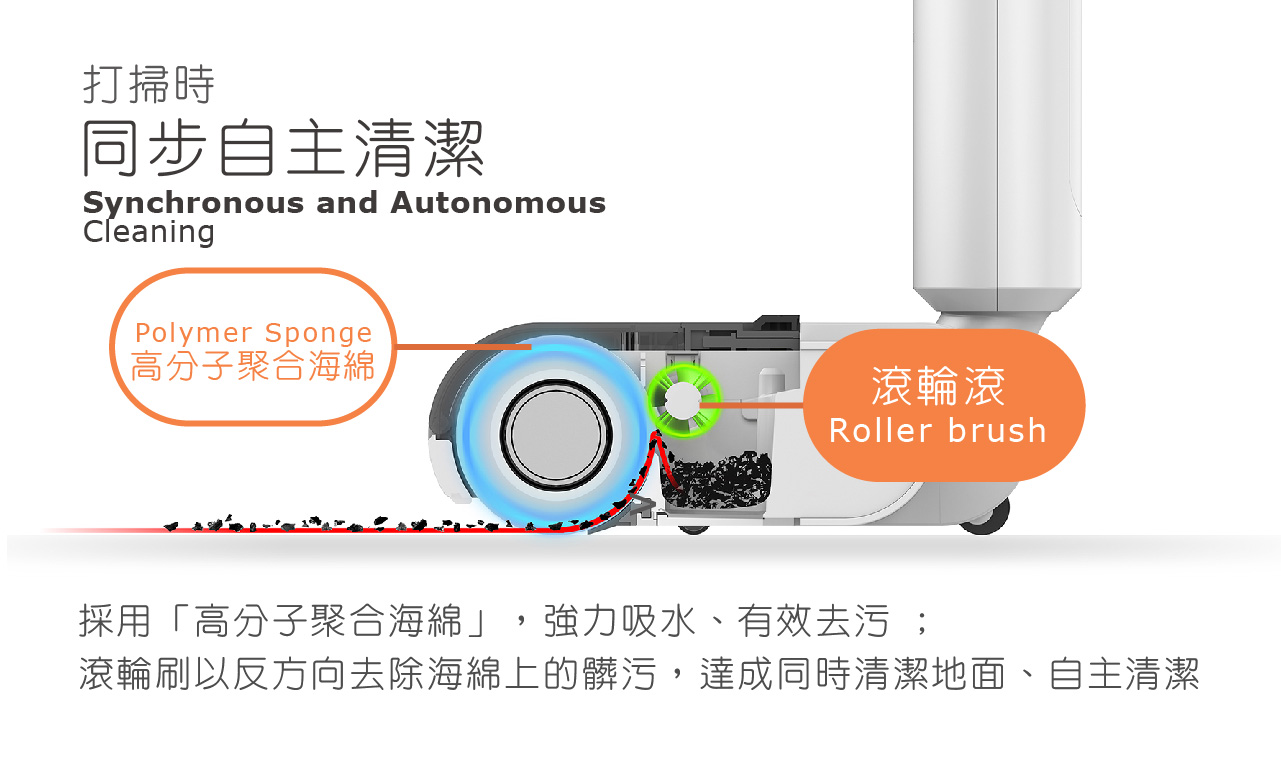 High Coefficient Sponge
Traditional vacuum cleaner filter needs to be replaced frequently.
WYPE Sponge can be replaced every 6-12 months.